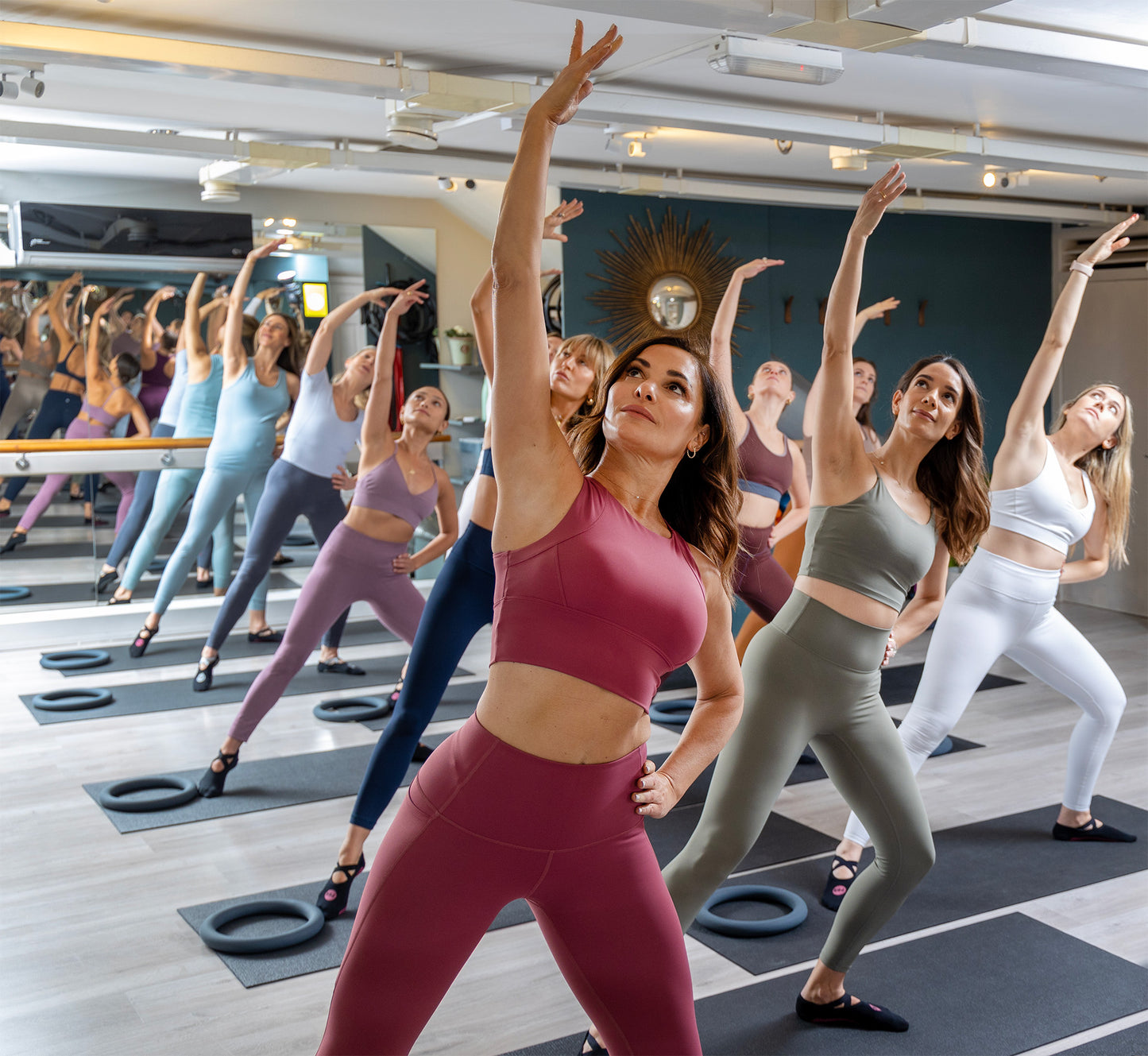 PBB Fulham Studio
Experience a variety of PBB Method classes at our beautiful boutique studio in Fulham. With Pilates, barre, fitness, yoga fusions, and personal training options, there's something for everyone. Community is at our core, creating a warm, inclusive environment where you're welcomed like family. Join us and thrive in a space that embraces your well-being.
Introduction Package (Newbies Only)
Exclusive introductory package for newcomers to kickstart their fitness journey.
Classes valid for studio 1 + studio 2
Class Packages - Top up here!
Elevate your in-studio experience with our top-up class packages.
Classes valid for studio 1 + studio 2
Unlimited Contracts
Unleash boundless fitness possibilities with our unlimited contracts.
Classes valid for studio 1 + studio 2
Studio 2 packages
These packages are valid for studio 2 classes only. Join us for invigorating yoga classes, PBB Level Up classes and Dynamic Pilates Sculpt.

Testimonials
PBB is the best way to start every morning. I come here every day and do double classes, it sets me off for the day. I couldn't think of a better place to come and meet friends.
Juliet
I don't like exercise but I genuinely look forward to my PBB Signature classes. The class schedule is great, loads of flexibility and all the trainers are great!
Becky
Paola's BodyBarre, a Pilates, Ballet fusion, will tone, lift and sculpt your muscles and will give your ticker a good pumping too!
Hip & Healthy,July 2014
Frequently asked questions
We recommend you start with the PBB Signature classes which are suitable for all levels. If you are pre or postnatal, please email us before the class to let us know.
This depends on your availability, but we recommend at least 2-3 times a week.
Start with the Intro offer which is 5 classes for £60. This is for newbies only. If you are already part of the PBB community we would suggest going for our bigger class pack options.
Anything comfortable that you are able to move freely in as well as some grip socks - we
recommend grip socks for the majority of our classes. If you don't own any, we sell beautiful PBB ones at the studio for £12.
Yes, we do! Paola or one of the experienced PBB instructors can train you in our Fulham studio, at your house or virtually if you don't live close by. You can email info@paolasbodybarre to book.
We have a strict 24 hour cancellation policy. If you do not cancel within 24 hours, you will lose your class credit.
You need to download the MindBody app and sign up to your PBB classes or book your class through our website which is linked to MindBody (either way, you need to please make sure you have downloaded the MindBody app).
Yes of course! We have BabyBarre classes that are designed specifically for pre and postnatal women. Refer to the class description for the appropriate classes or email info@paolasbodybarre.com if you have any questions.
We can train up to 3 clients in a semi-private class and it becomes a lot cheaper. Email info@paolasbodybarre.com to book.